Buyers Guide: How to Get Help from Amazon Customer Services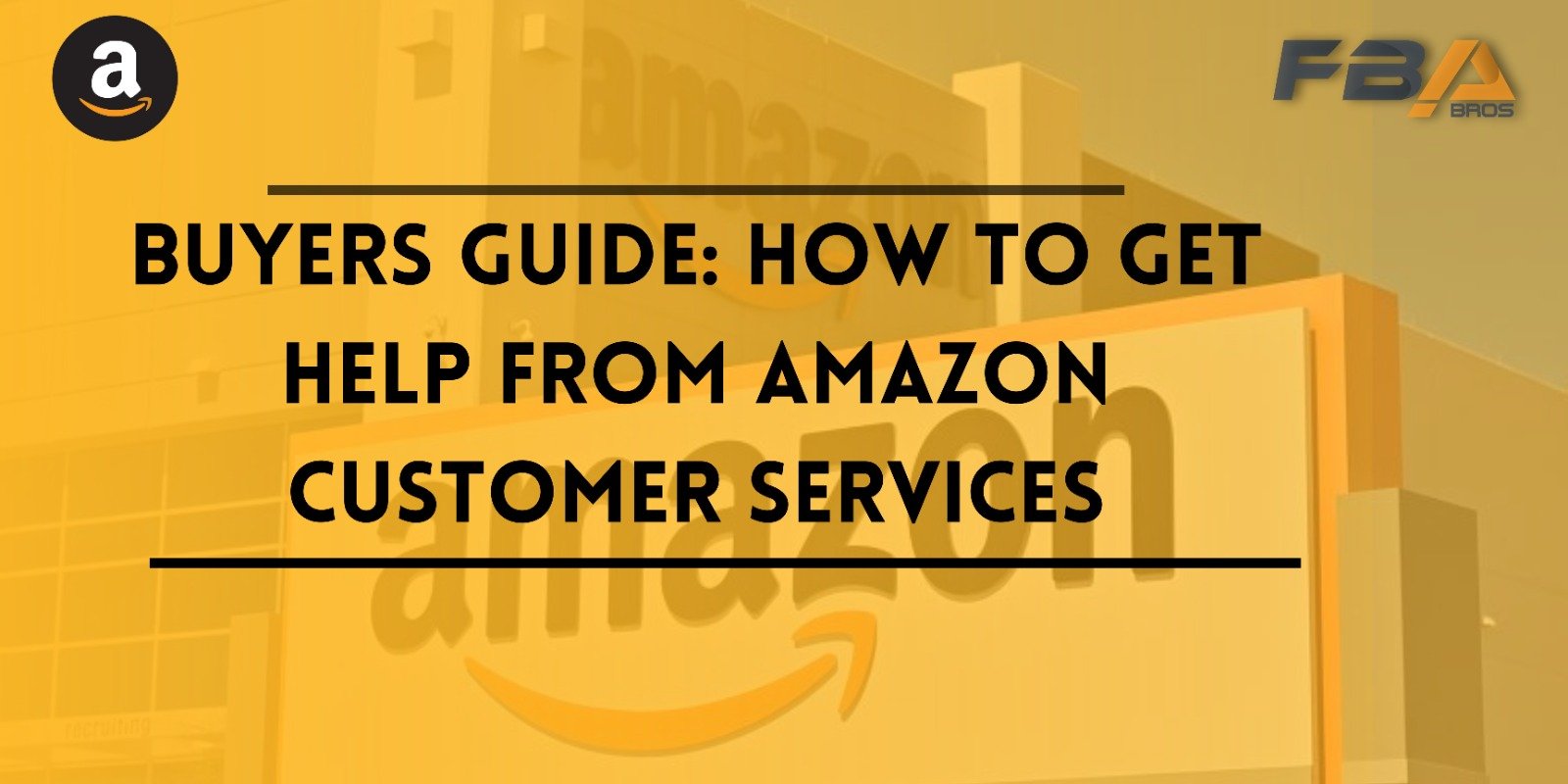 Amazon is the world's largest online retailer which is prominent all over the world. Amazon enables brands to sell products and promote convenient and flexible buying experiences around the world. Now millions of products are at your fingertips, you have the feasibility of receiving products at your doorstep while you enjoy the popcorn and seasons on Television.

Amazon is continuously improving its business model to provide a more seamless shopping experience for customers. Even though it is very simple to shop or sell on Amazon in this digital marketplace, still we occasionally need help. Whether it's a question about an order, a problem with your account, or a more complex issue, Amazon customer services are there to assist. In this buyer's guide, we'll provide steps to contact Amazon customer services and also give you the best ways to resolve an issue with Amazon.

Understanding Amazon Customer Services


The Pillars of Support

Amazon's Customer Service

has pillars to ensure that you have a safety net when you encounter issues. The primary means of support include
Email
Live Chat
Phone help
Through the Amazon business buyer guide, amazon provides its business clients with additional specialist support.

When to Get in Touch with Amazon Customer Support?

Understanding when to ask for help is essential. It's time to get in touch with Amazon customer support if you're dealing with any of these issues:

Order Problems

You should contact Amazon when you've placed an order and something went wrong. The missing items, damaged products, or a delayed delivery can be reported to Amazon.

Account Issues

Contact Amazon if you can't access your account, forget your password, or suspect unauthorized activity.

Returns and Refunds

You can also consider taking help from Amazon Customer Support if you need help with returns, refunds, or tracking the status of your return.

Technical Glitches

You can also contact the Amazon team if you encounter technical issues while using the website or mobile app.

Amazon Business Queries

If you're part of Amazon Business, you can reach out for specific Amazon business buyer guide support.


Getting in Touch

Dialing Amazon

Sometimes, a good old phone call is the most comforting way to seek help. To reach out to Amazon customer support over the phone:
1. Visit Amazon.com and sign in.
2. Scroll down to the "Let Us Help You" area and click "Help.
Click on "Contact Us" and follow the prompts to get a callback or speak with a representative.

Chat It Out

Live chat is like having a friendly Amazon expert at your beck and call. To utilize live chat on Amazon:
1. Open your Amazon account and log in.
2. Visit the tab marked "Contact Us".
3. Decide which problem you need help with.
4. Select "Chat" and start a conversation with a support agent.

Emailing Your Concerns

If you prefer the email, here's how you can reach out:
1. Open your Amazon account and log in.
2. Visit the tab marked "Contact Us".
3. To submit an email, choose your problem, click "Email," and then follow the instructions.

Check Troubleshooting Account Issues

Issues with your Amazon account can be a real headache. If you're locked out or suspect unauthorized access, contact Amazon customer services immediately. They'll guide you through the account recovery process.

Managing Orders and Returns

If you need assistance with an order, returns, or refunds, Amazon's support can help you resolve these issues swiftly. Remember to have your order number and relevant details ready when you contact them.

The Best Ways to Resolve an Issue with Amazon

Gather Information: When you encounter an issue, whether it's a late delivery, damaged item, or account problem, the first rule is to stay calm. Collect all relevant information, such as order numbers, tracking details, and any communication related to the issue.
Log In to Your Amazon Account: To access Amazon's support services, log in to your Amazon account. This ensures a smoother and more personalized resolution process.
Visit the "Contact Us" Page: Check out Amazon's "Contact Us" page. You can usually find this at the bottom of the Amazon website. Here, you'll discover a range of communication options.
Choose Your Preferred Contact Method: Amazon offers various ways to get in touch, including phone support, live chat, and email. Pick the method that suits your needs and comfort level.
Explain Your Issue Clearly: When you contact Amazon's customer service, provide a clear and concise explanation of the problem. 1. Provide all the information required to improve the support team's understanding of the situation.
Be Kind and Patient: Keep in mind that the customer support staff is available to help. Even though the problem is annoying, handle the exchange with grace and patience. Keeping a polite manner helps facilitate the resolution process more quickly.
Maintain Records: Write down everything you discuss with the Amazon support staff. When speaking with representatives, take note of their names and any reference numbers they may have supplied. If you need to follow up or go back to the talk later, these records may be helpful.
Utilize Amazon's Resources: Amazon offers a lot of resources to aid customers in resolving issues. Check the "Help" section on the Amazon website, where you can often find answers to common questions and troubleshooting guides.

Conclusion

Check Amazon Customer Services is your lifeline when things don't go as planned in your online shopping journey. Whether you need help with a simple order query or have complex business needs, Amazon's support is just a call, chat, or email away. The Amazon customer services team and the specialized Amazon business buyer guide are here to ensure your Amazon experience is as smooth as possible.

Frequently Asked Questions

Q: 1. How can I get in touch with Amazon customer support?

You have three options for contacting Amazon customer service: phone, email, and live chat. Go to the "Contact Us" page after logging into your Amazon account, then select your favorite way to get in touch.

2: What is the Amazon business buyer guide?

The Amazon business buyer guide offers specialized support for business customers. It provides tailored solutions to manage business accounts and access exclusive business features.

3. Is Amazon's customer service available 24/7?

You can get support from Amazon's customer service team at any time of day or night because they are available around the clock.

4. How soon does Amazon address problems?

The intricacy of the problem determines how quickly it can be resolved. Simple issues like order cancellations can be resolved in minutes, while more complex problems may take longer but are typically addressed within a reasonable time frame.

5. How to contact Amazon customer service?"

To contact Amazon customer service, log in to your Amazon account, visit the "Contact Us" page, choose your preferred method (phone, live chat, or email), and provide details about your issue.
---
---
---